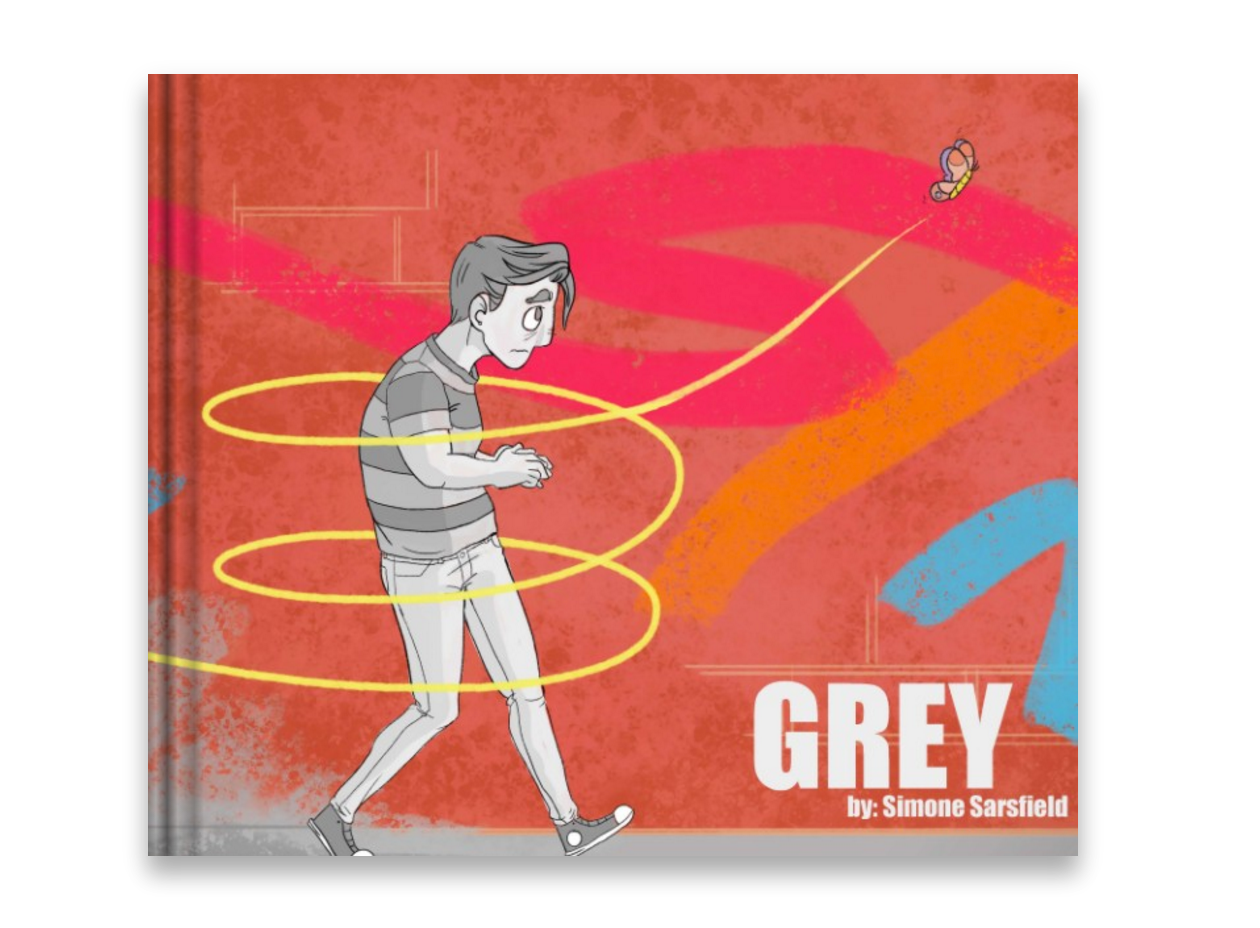 "Grey" is a book about a greyscale man guided out into the colorful world by a butterfly to show him how to create joy and color with the help of some friends along the way.
This book can be purchased via Blurb. 
By clicking on the link below, you will be redirected to my shop on Blurb's website.